IMZ Media provides you with crucial insights and valuable recources from the performing arts in the audiovisual branches.
See the showreels, trailers and competition submissions of selected broadcasters, distributors and producers! Get valuable insights and crucial information from exclusive IMZ Lectures, Panels, Speeches and Workshops! Learn from industry representatives, decision makers and opinion leaders and check out what they have to say in informative interviews!
Avant Première Music + Media Market Berlin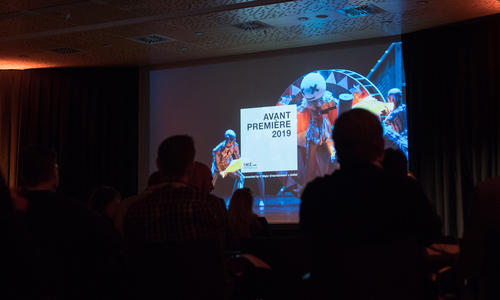 This was Avant Première 2019
Thank you all for making Avant Première Music + Media Market Berlin 2019 to one of the most fruitful and successful editions to date with a record number of 613 participants from 35 countries from all over the world, who got to enjoy exclusive previews to 560 music + dance films presented by 65 key market players together with an insightful, engaging conference programme!
PARTICIPANTS SPEAK ABOUT AVANT PREMIÈRE MUSIC + MEDIA MARKET BERLINSee all...
AVANT PREMIÈRE SHOWREELS 2018See all...
IMZ Academy

IMZ Academy – Trailer
The IMZ Academy is a master class series to foster the professionalisation of the performing arts film industry and to promote young talent. Experts from renowned institutions share their knowledge in practical workshops on a variety of different topics.
Participants speak about the IMZ AcademySee all...
DANCESCREEN 2016
OTHER MEDIA